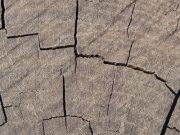 How we deal with loss is fundamental to our mental and emotional well-being. Hopefully, we will have learnt that our connections to other people – family and friends – can help us make loss more bearable. But what happens if as children we are left to cope with a major loss on our own? And how might the experience impact on our later lives and the lives of those who love us?

Broken Attachments
Attachment theory and research tells us that a relationship with at least one loving and constant adult – most often a parent – when we are young promotes resilience, enhances our emotional well-being and makes it easier for us to form healthy relationships with other people throughout our lives. For whatever reason, not all of us have been fortunate enough to receive good enough parenting. And for others, attachments in childhood have been broken or disrupted by, for example, the death of a parent, being taken into care or as a result of divorce.

Whatever the quality of our attachment experience, the sudden loss of our parents, siblings and the familiarity of home can be catastrophic. For some, the experience of entering boarding school as a child will have been just such a loss. The trauma of losing our family and being left to deal alone with the feelings that this evokes – sometimes without escape for long periods of time – can leave lasting emotional scars, confusion, grief and anger.

Additional Trauma
On top of ruptured attachments to parents and other family members, those of us who attended boarding school as children might also have been subject to abuse (or joined in with the abuse of others). Cases have come to light of physical, emotional and sexual abuse by some individual staff members as well as bullying or deliberate exclusion from peers and older pupils. This is not to say that such abuses do not take place in other institutions such as state schools, however, as a boarder we might well have had to deal with these issues alone.

Coping Mechanisms
For those of us who went to boarding school as children and had a difficult time there, typical unconscious conclusions about who we are and how to protect ourselves might include:
I must not get too close to anyone (and then I won't have to endure the pain of rejection)
I can only rely on myself
I am unworthy of love
I will not be believed
Feelings must be blocked
I must not show vulnerability
I must be wary of those in authority
We might make some of the above conclusions whether or not we have been to boarding school, however, problematic anxiety and difficulty engaging in close relationships is frequently seen amongst adults for whom attending boarding school as children has been a traumatic experience, and especially if sent from a young age.

How Can Counselling And Psychotherapy Help?
Therapy cannot change what has happened to us. It cannot provide the kind of childhood we would have liked had we been able to choose. However, if we have been badly affected by the experience of going to boarding school ourselves, we may take advantage of the therapeutic 'safe space' in which to talk about our feelings (perhaps putting our memories into words or pictures for the very first time) and explore whether the conclusions we made about how to be in the world as children are serving us well.

As partners, siblings and adult children of ex-boarders who struggle with for example, emotional intimacy, we may seek support as well as insight as to why the one we love behaves the way they do, and how we might change our own behaviour in response.

If you live or work within reach of Brighton and Hove and my approach to psychotherapy and counselling interests you, please contact me via email or telephone 07585 910742 for more information and to arrange an initial consultation. Emailing in the first instance seems to work best.

Copyright Caroline Clarke, Counselling and Psychotherapy in Brighton and Hove, Sussex.

Image courtesy of Vitolef at FreeDigitalPhotos.net

For more information and support regarding this subject please see Boarding Concern.

Suggested reading
Stiff Upper Lip by Alex Renton.
The Making of Them by Nick Duffell.

References
Ainsworth, Mary & Bowlby, John (1991) Overview Paper.
Schaverien, Joy (2015) Boarding School Syndrome
Renton, Alex (2017) Stiff Upper Lip.