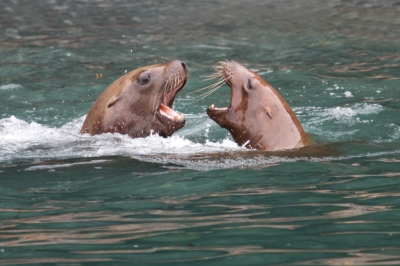 Ever so often I take a look through my special "ah-ha!" lenses and see a concept that has been bothering me with completely fresh eyes. Well, sort-of, anyway. Usually, somebody says something and I think to myself: "Yes, of course – why didn't I think of that?" 

Dealing with conflict is an inevitable part of our lives as human beings. We might jump straight in and relish a good fight or maybe run to the hills at the first sign; either way we are dealing with conflict in our own unique way and with varying success. I'm interested in the assumptions which lie behind our individual style of dealing with conflict; what do we hope to achieve?

A colleague of mine described two possible goals behind conflict:
to win the argument (usually at the expense of the other side and a continuing good relationship) or,
 to negotiate a resolution.

Listening to my colleague was an "ah-ha!" moment. By thinking about conflict resolution in terms of what people want to achieve from it, I could see how sometimes the need to be 'right' and to show the other person to be 'wrong' can escalate the process and lead to impasses where all concerned can end up feeling stuck and miserable. However, if all parties are prepared to look for a solution that might give everyone something of what they need – even if it is simply to be heard and for their individual experience to be taken seriously – there is a much higher chance of resolving the conflict and maintaining a relationship.

If we are working from the premise that we must always try to win during conflict (we might not be aware that we are even making this assumption) – for example by never backing down, rubbishing the other person's viewpoint, refusing to listen etc, etc – then we might find ourselves getting our own way more often but at the expense of seeing our relationships suffer or even losing them altogether.

And what if we have a tendency to avoid conflict? See my post of 9th September 2013, 'Conflict, Part 2 – Running for The Hills', for more information.

If you live or work within reach of Brighton and Hove and my approach to counselling and psychotherapy interests you, please contact me via email or telephone 07585 910742 for more information and to arrange an initial consultation.

Image courtesy of Liz Noffsinger at FreeDigitalPhotos.net