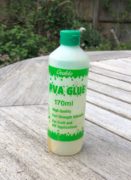 We have all had to deal with a lot of change this year. Since March 2020, measures to contain the spread of Covid-19 have forced most of us to radically adapt our daily routines and reevaluate the way we live our lives. These changes have mostly been imposed on us from outside; we have been required to work or study from home, keep our distance from each other, get tested if we show symptoms, shield, self-isolate, wear masks and so on.


In my experience, making major life changes without an outside impetus is much harder than when external circumstances leave us with no choice. Without a bit of a push, many of us can get stuck. We want to change, can even see what it is we need to change, but something just beyond our grasp gets in the way and we remain as we are. How can counselling and psychotherapy help?

What's Getting In The Way?
Often, it is not obvious as to why we are staying stuck in a situation (e.g. a relationship, a career, an environment) that is not serving us well. We might get a feeling that something is not quite right but at the same time find ourselves powerless to make a change. Some of the more common reasons behind barriers to change include:
a need for safety – even if it involves a high price (such as not going out)
fear of the unfamiliar
fear of failure or judgement from others
an outdated internalised assumption about the world or what we are capable of
fear of rejection by others if we start to behave differently
a feeling that a change would be overwhelming, take too long or involve too much risk

Challenging Outdated Assumptions
We all make assumptions about who we are and how best to approach the world. Often, such assumptions have been with us for so long and are so deeply entwined in our daily lives that we have either lost sight of what they are or forgotten to question their continued usefulness. For example, we might assume that our default role is to be a follower, rather than a leader, of others. This assumption might work just fine in most situations and then turn out to be catastrophic when we suddenly find ourselves needing to initiate an important change in our lives and there is nobody about to follow.

Another example might involve a reluctance to enter into an emotionally intimate relationship with a friend or a prospective partner. Somewhere buried in our heads might be an assumption that we will lose our independence – or get hurt – if we allow ourselves to get too close to other people. These might be very real fears and more than possible from time to time, but rarely or never entering into relationships with trusted others might also come with the high price of crushing loneliness and a degree of dissatisfaction with life.

How Might Counselling Or Psychotherapy Help?
A skillful therapist will help you identify any barriers that are keeping you stuck in old, unhelpful ways of thinking and being in the world. This might also involve exploring and experimenting with new assumptions as to who we are and what we are capable of. Changes might also need to be broken down into manageable chunks to avoid becoming overwhelmed and giving up. You can expect to be encouraged and supported through what will undoubtedly be unfamiliar territory and which, at times, might feel like hard work. However, breaking through barriers to change can bring a sense of freedom, lightness and new-found confidence to our lives.

If you live or work within reach of Brighton and Hove and my approach to psychotherapy and counselling interests you, please contact me via email for more information and to arrange a face-to-face initial consultation. I now also offer online counselling via Zoom for people based in other parts of the UK.

Copyright Caroline Clarke, Private Practice Counselling and Psychotherapy in Brighton and Hove, Sussex.